BCom; LLB; ICF (PCC), Certified NLP Practitioner, NFNLP, USA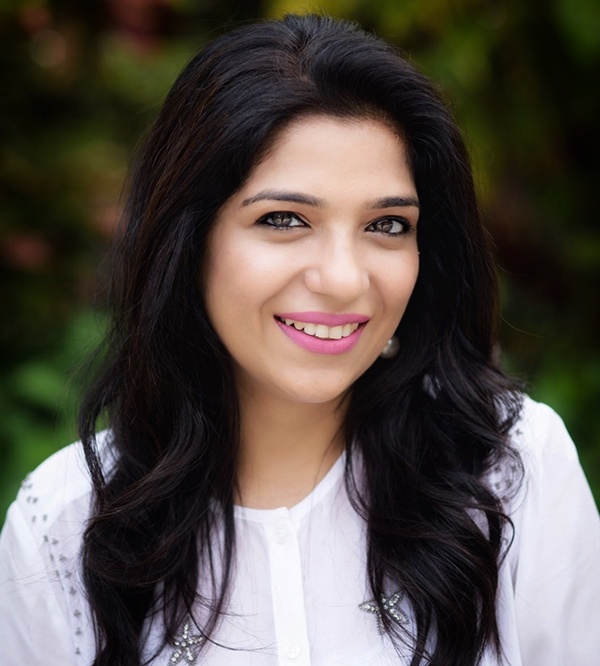 Ruchi is an ICF certified coach (PCC), NLP Practitioner, Keynote Speaker, Accredited Belbin Facilitator and Lawyer.
Ruchi helps high-potential professionals build emotional resilience and a positive mindset to get to the next level in their lives personally and professionally.
Prior to becoming a coach, Ruchi practised as a lawyer in India and Hong Kong for over 4 years specialising in corporate finance and litigation.
Ruchi's main objective is to help clients move forward and find fulfilment & success in all the roles they play. Guiding individuals through a transition is part of this process, making them feel empowered and accomplished. Her coaching style is result-oriented, ensuring clients experience a paradigm shift that allows them to achieve results in their professional and personal lives. Ruchi has worked with leaders in various industries including Financial Services, Legal, Media, technology and Human Resources.
Ruchi also takes a collaborative approach to bring coaching and personal development to companies via talks and workshops.
Ruchi was featured in the Asian Money Guide amongst the 50 power women of Asia in 2018.
International Coaching Federation® Certified (PCC)
Accredited Belbin Facilitator
NLP Practitioner
Keynote Speaker
"Ruchi figures out what you need and helps you achieve it! From my first meeting with Ruchi I knew she was the coach I was looking for. She helped me gain my confidence back, concentrate on the important things in life and become the happy, relaxed and confident me. It is such a pleasure working with Ruchi that I highly recommend her sessions to all. Thank you Ruchi!"
"Working with Ruchi has been an incredibly enriching experience. Her clarity of thought, incisive questioning and calm demeanour have worked wonderfully in guiding me through the process to achieve my goals. So glad I chose to work with her. I recommend her wholeheartedly."
"Some times life pulls you into many different directions and it just leaves you pondering upon what's going on. Thats when Ruchi came along and she actually taught me how to take action and do something about it. She not only gave me a patient listening but more importantly made me listen to my inner voice. She helped me deal with situations wherein earlier I would victimise myself but now emerge as a winner. She is an absolute live wire who can enthuse and encourage someone even when he or she is at an all time low. She truly is my 'go to' person and I really want to thank her for coaching me back to life."
"Ruchi is a natural coach. She is calm, intuitive and wise beyond her years. She holds up a mirror, listens well, frames your alternatives, then gives you the healthy nudge to make your own choices."