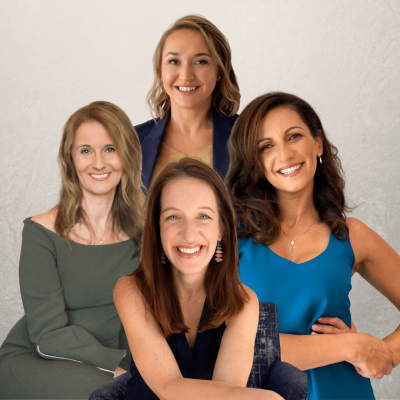 AN INTRODUCTION TO THE FOUNDERS
SUCCESS COMES WITH COLLABORATION
WHO WE ARE. WHAT WE DO. WHY WE DO IT.
Coaching Advocates is the product of four lawyer coaches who are passionate about helping individuals and organisations think differently and do better. Together, we have combined experience of 80 years in the corporate sector as law firm partners, general counsels, business executives and board members, giving us first-hand knowledge of the outdated and restrictive practices and mindsets that keep individuals and teams alike from flourishing in a rapidly changing world. Through Coaching Advocates, we bring together a community of like-minded professional coaches dedicated to helping organisations and individuals:
challenge the effectiveness of traditional practices;
reframe limiting mindsets;
and implement necessary change.
We do this through coaching, consulting, facilitation and training, both individually and collectively, across the legal profession and other corporate organisations around the globe.
OUR VISION. OUR MISSION. OUR VALUES.
Our vision is to help individuals and organisations think differently and do better.
Our mission is to support individuals and teams to increase their self-awareness, express their individual talents and styles, and become more effective leaders and team members, so that they can enjoy successful careers, make a valuable contribution to their organisation, and lead a fulfilling life both inside and outside of the office.
INTEGRITY:
We are professionals who are honest, open, ethical and reliable in our dealings.
COURAGE:
We confront and lean into uncomfortable topics for the purpose of achieving our vision and that of our clients.
CONTRIBUTION AND CONNECTEDNESS:
We connect meaningfully with others to provide a valuable contribution to their personal and professional lives.
EXUBERANCE AND CREATIVITY:
We live joyfully and vibrantly, inspiring others to explore a full range of possibilities to achieve the results they desire.
DEVELOPMENTAL GROWTH:
We actively pursue opportunities to expand and deepen our expertise for the benefit of our clients and their wider network.
THE FOUNDERS (AFFECTIONATELY KNOWN AS "The FLoCK")
Frieda, Lara, Claire and Katie are all lawyers who have held some of the highest leadership positions in one of the most stressful, competitive and highly pressured professions. Their entry into coaching and training stemmed from their own positive transformation through coaching and their desire to help other professionals do the same.
They are passionate about personal and professional development and are real-life examples of the fact that it is possible to achieve a successful career while still having a healthy and fulfilling life outside of the office.
INTERESTED IN WORKING WITH US?