ICF accredited (ACC), WPCC, LL.B, Dip. LP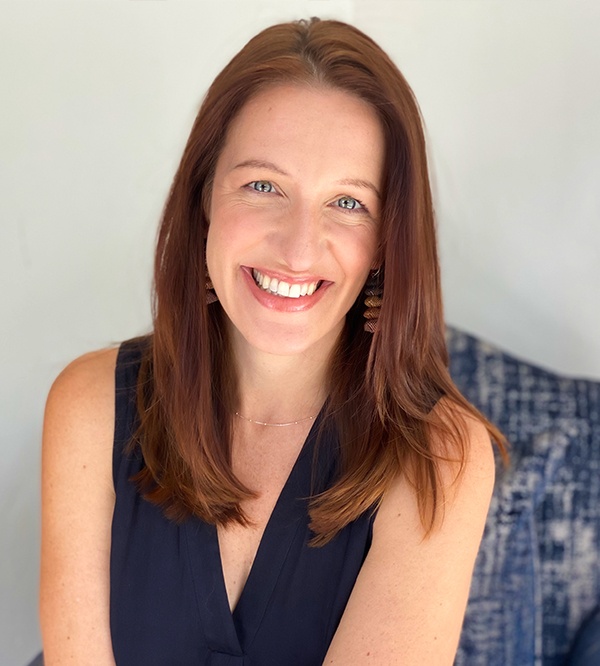 Frieda is a practising English lawyer and an ICF accredited coach specializing in Whole Person Coaching and Enneagram Coaching in the professional sector.
Prior to becoming a coach, Frieda held senior positions at Norton Rose Fulbright (Senior Associate), Louis Dreyfus Company (Head of Global Mergers & Acquisitions & Special Projects) and Eversheds Sutherland (Partner). She now operates her own international legal consultancy practice.
Frieda's 16+ years of experience in the legal arena fueled her desire to support individuals operating in highly competitive and combative environments. Her coaching focuses on helping professionals tackle the myriad of mental health issues which arise as a result of working in such environments, so that they can adopt sustainable and healthy working practices whilst still achieving success in their careers and personal lives.
Frieda has coached professionals at all stages of their career; from junior/mid-level employees seeking recognition and career progression to Partners, Executives and C-Suite Professionals struggling with combining their traditional work roles with business development, team management and work-life balance.
In addition, Frieda passionately advocates for a change in traditional leadership practices adopted in professional working environments towards a more modern, people-focused approach based on good mental health and wellness practices. 
Frieda has lived and worked around the globe (including the UK, Geneva, Dubai, Singapore, Japan and Hong Kong) and now calls Cape Town home.

When not working, you'll find Frieda bending her way through a yoga class or trail running in the mountains, escorted by her three rescue dogs, Dudley, Roscoe and Charlie.
Whole Person Certified Coach®
IEQ9 Integrative Enneagram® certification
Inner Life Skills® Enneagram Certified Coach
International Coaching Federation® Certified (ACC)
Mentor
"As a professional, I guard my time and have consistently found that coaching with Frieda is worth not only my financial investment, but also my time. I come away from each session with clarity and a plan of action. She knows the right questions to ask to help me get where I want to go. Frieda has helped me navigate uncertain waters both personally and professionally, from career opportunities to helping me maintain a sense of equilibrium during a recent personal loss. I would highly recommend spending time with this amazing coach. She will help you find balance and live the life you truly want to live."
"Frieda is amazing at asking questions that lead you to finding the answers you've been looking for a very long time. Awareness is power and a first step towards the change, they say. Frieda gives you exactly that and more. She helps you gain clarity around your situation and identifies steps to help you to get to where you want to be. She created a safe and judgment free environment to explore my situation. I felt supported, understood and believed in throughout our sessions. Frieda helped me to cross my self-made barrier from knowing what I wanted to believing that I could achieve it and that I deserved it."
"Frieda is a great coach! With 30+ years in law enforcement, leadership, and management, work tends to crowd out my family. I worked hard to be and achieve what others wanted for me. I always strove to meet the next objective, metric, or professional success. Frieda helped me see I can do what I want, still be successful, and be happy too! Her background in legal and corporate helped her relate to my problems and concerns. She was terrific at helping me reach my best self! My only regret was not finding her sooner."
"I decided to work with Frieda because of her warm, genuine, and upbeat personality. From the start, I felt comfortable talking with her about challenges in any area of my life, and I have always found her to be supportive and non-judgmental. She leverages her experience to ask thought-provoking questions that help me work out the best approach for my situation, and when I leave a session, I feel relaxed, motivated, and confident. As a result of working with Frieda, I have gained clarity about the direction I want to go in life, and I have taken steps toward achieving my goals. After only a few months of being coached by her, I have seen an increase in my levels of motivation, self-confidence, and satisfaction with life. I would recommend her to anyone looking for more balance and joy in life."
"I entered my session with Frieda feeling low in confidence, insecure and negative. It was at a very low point in my life. Frieda was incredible, she was able to unpack everything for me holistically and change my perspective on my present and future prospects. She allowed me to sound out the negative white noise and focus on the positive. After the session I felt assured that I am in the right career for me and that confidence and balance in all aspects of life is critical."