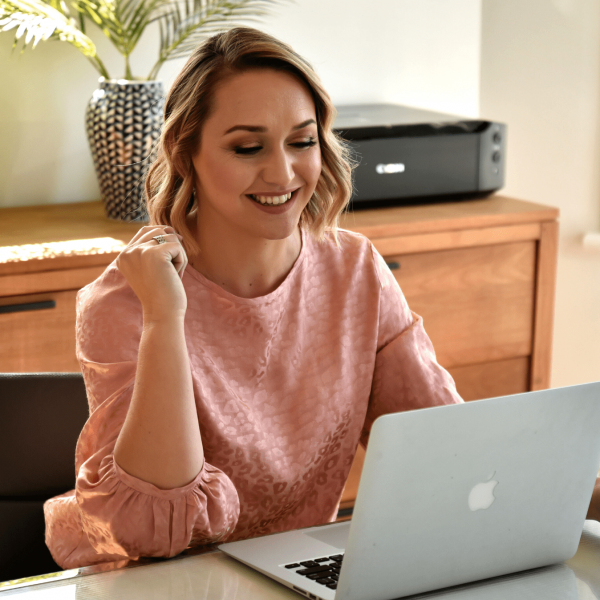 Programs for legal professionals
The Modern Lawyer Program
Registration Opens: 15 June 2021
Join the Modern Lawyer Revolution
Our rapidly changing world needs a new kind of lawyer.
A lawyer who not only keeps abreast of change, but is ahead of the curve.
The Modern Lawyer is more than a technical expert.
Over the years, practising law has become increasingly stressful, challenging and competitive.
The profession is in need of an urgent upgrade. The profession is in need of The Modern Lawyer.
Are you ready to join The Modern Lawyer revolution?
The Modern Lawyer Program delivers specialised training and support, combined with optional access to a unique global networking platform. Developed by lawyers, for lawyers: future-proof your legal career with The Modern Lawyer Program.
Is the Modern Lawyer program for you?
If you answered yes to any of the above, then whether you are new to the game or a seasoned professional, The Modern Lawyer program is for you.
What will you gain from the Modern Lawyer program?
This program is designed to help you think differently, increase your communication and relationship building skills, overcome resistance to change and become a better leader in the legal profession.


The Modern Lawyer program will equip you to grow and use your full gammut of technical skills and resources effectively so that you can reach your potential and navigate the obstacles holding you back. The live group cohorts also provide a fabulous networking opportunity as lawyers from around the globe participate in the program.
Are you ready to join The Modern Lawyer revolution?
"Behavior follows mindset, not skill set. If you educate someone without raising their consciousness, all you're simply going to do is give them more tools with which to enact the same behavior." – Peter Sage
How the Modern Lawyer program works
The Modern Lawyer program will consist of 6 core modules:
Module 1: The mindset of the Modern Lawyer
Discover who you are as a lawyer versus who you want to be.
Become aware of how you usually respond to complex situations and discover the skills you need to be an effective lawyer in a changing world.
MoDULE 2: eFFECTIVE COMMUNICATION AS THE MODERN LAWYER
Communication is key when it comes to developing business, effective leadership, working in a team and increasing your influence and engagement in a competitive business environment.

This module will focus on understanding and developing your communication style and recognising the styles of others.
Module 3: The Emotionally Intelligent Modern Lawyer
How often do you find it hard to control your emotions or behaviour when you are under pressure? How often have you been on the receiving end of someone else's stressed persona?

This module provides a better understanding of the importance of emotional intelligence and provides practical tools to demonstrate and improve your EQ in an increasingly stressful world.
Module 4 – Embracing Change as a Modern Lawyer
Agility and flexibility are key to succeeding in this digital era, and the legal industry risks being left behind.

This module focuses on understanding the resistance lawyers have to change and practical ways to overcome it.
Module 5: Building a business as a Modern Lawyer
Business Development often makes lawyers cringe. "We are lawyers not marketers", we cry. However, the Modern Lawyer must be business savvy to succeed in the modern world.

This module focuses on building your confidence and developing your skills to effectively build and maintain a strong client base.
Module 6 – The importance of relationships for the Modern Lawyer
"The quality of our experiences is in the quality of our relationships". Technical skills alone are no longer sufficient to succeed as a lawyer. Strong business relationships are key.
The final module will focus on enhancing your effectiveness in building relationships, especially with clients and colleagues.
Each Module Will Include:
The modules will build and layer your learning as the program progresses. The focus of the program is intended to be applied and practical rather than purely theoretical. 

At each step you will grow into the modern lawyer that the world is now demanding and expecting.
Early Bird Pricing until 30 June 2021
The Modern Lawyer
(online)
The Modern Lawyer (online + live group calls)
The Modern Lawyer (online + 1-on-1 coaching)
The Modern Lawyer (online + live group calls + 1-on-1)
NEXT LIVE COHORT STARTS 10 FEBRUARY 2022