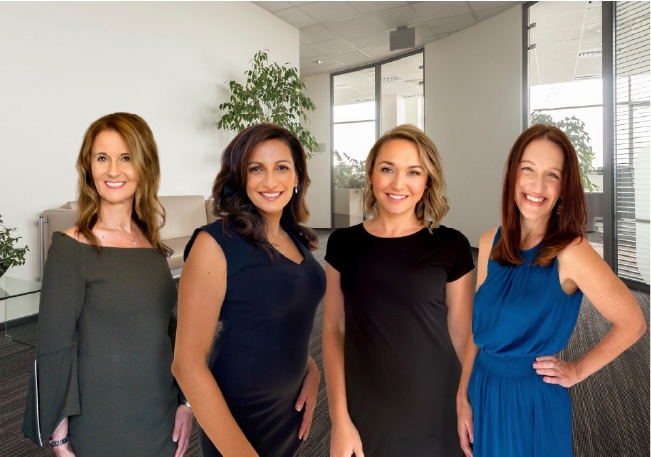 MEMBERSHIPS
LEGAL BUSINESS BUILDER MEMBERSHIP
For legal practitioners who have (or aspire to build) their own practices, whether that be by way of law firm partnership, leading an in-house legal team, sole practitioners or barristers.
Welcome to the Legal Business Builder – a transformational group coaching program designed exclusively for lawyers who operate their own firms, lead a legal practice (whether in house or as a partner of a firm) or are aspiring partners. As a legal professional, you understand the importance of building a successful and sustainable legal business. That's where we come in – we're here to help you develop the skills and mindset you need to take your legal business to the next level.
Join our community of legal professionals and experience the benefits of building a referral network. You'll learn business and leadership skills that will help you attract new clients, retain existing ones, and achieve success in your legal business on your own terms. With access to our exclusive resources and content, you'll tap into the think tank of fellow lawyers, experts, coaches, and mentors.
We understand that running a legal business can be challenging and sometimes isolating. That's why we've created a supportive community where you can connect with other lawyers who share your passion for building a successful legal practice. You'll learn from each other, share insights, and gain invaluable knowledge that will help you navigate the challenges of your legal business.
Don't miss out on this incredible opportunity to join a community of legal professionals who are dedicated to learning, growing, and succeeding together. Sign up for the Legal Business Builder program today and start building the legal business of your dreams.
Expand your referral network through connections with other lawyers to help grow your business and reach new clients.

Receive guidance and support from experienced coaches and mentors who can help you navigate the challenges of running your own law firm or leading a team.

Learn from business and leadership experts in areas like marketing, finance, and client management to develop new skills and knowledge that you can apply to your own business.

Define success on your own terms and learn how to set goals to help you achieve the work-life balance that you want and feel more fulfilled in your career.

Develop your leadership skills and learn how to effectively manage and lead your team so you build a strong and motivated team that can help you achieve your business goals.

Get the accountability you need to achieve your goals and make progress towards your vision.

Join a community of like-minded lawyers who are also building their own businesses or leading teams. This can provide you with valuable connections and support.

Take the opportunity to work on your personal growth and development, which can have a positive impact on your business and your team.

Connect with other law firms and explore collaborations and innovation to enhance your client services.
All the benefits and perks of our Coaching Advocates Community Membership PLUS

Monthly Masterclasses specifically designed to support you in building your practice (attend live or view an on demand recording). Click [here] to view the Masterclass schedule for this quarter.

Access to the Career Accelerator Monthly Masterclass]

Earn CPD points*

A 1:1 laser coaching session with a Coaching Advocates coach of your choice (30 mins)

Discounted member pricing on our products, services and events