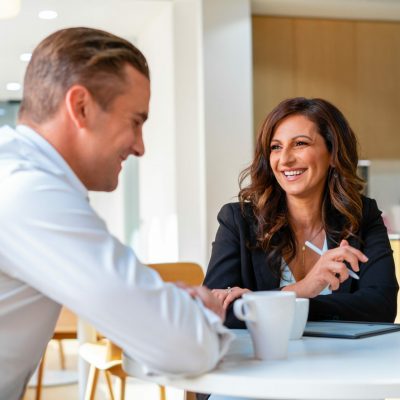 FOR LEGAL PROFESSIONALS AND EXECUTIVES
INDIVIDUAL COACHING SERVICES
THE BEST INVESTMENT YOU'LL MAKE IS IN YOURSELF
As busy professionals, it's rare for us to press the pause button.
We spend most of our time racing between meetings and conference calls, drafting documents or attending hearings, desperately trying to cram it all into the day, with our personal lives getting whatever hours we have left.
At times, it feels like our lives have control over us, instead of the other way around. And as we lose balance, something has to give.
WHAT HAPPENS WHEN WE LOSE BALANCE?
Reclaim control through coaching
By investing in yourself through Coaching Advocates, you can take control of your career and your life so you can gain the clarity, focus and leadership needed to steer your life in the right direction for you.

We will work with you to help you tackle the obstacles holding you back, so that you can achieve the successful and fulfilling life you desire.

Imagine this: a new reality where you can unlock your potential and be successful in your career and in your life. A new reality where you can prosper and enjoy yourself both at work and at home.
Now stop imagining and take the first step.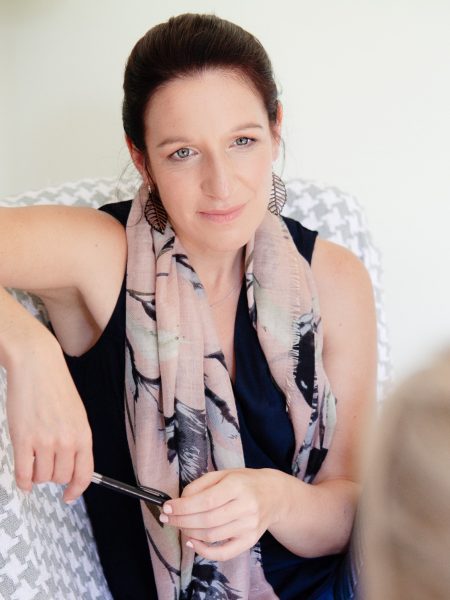 HOW CAN COACHING HELP YOU?
Professional coaching can provide you with the guidance and support you need to bring about change in your life.
Whether you see yourself in only one or several of these scenarios, professional coaching can help you make a positive change for the better in your life.
HOW DOES THE COACHING PROCESS WORK?
With coaching, you'll gain awareness of your current status quo and your habitual responses and behaviours.
Together with your coach, you'll get a clear picture of your vision and your desired outcome, and then map out the steps to get you there.
You'll identify and clear any obstacles or interferences standing in your way.
You'll re-build your confidence and self-esteem, and learn how to overcome the fears triggered by making a change.
You'll then take actionable steps to achieve your goal.

The role of the coach is to provide you with a safe and confidential space where you can gain an understanding of your thoughts, feelings and behaviour, and sift through all the conflicting emotions and beliefs that are preventing you from moving forward.

Read through the coach bios and select your preferred coach.

ARRANGE AN INTRODUCTORY MEETING:
If you would like to speak with any of our coaches to determine who is the right coach for you, then book an introductory call.

Click "Book introductory call" link on the relevant coach's bio page.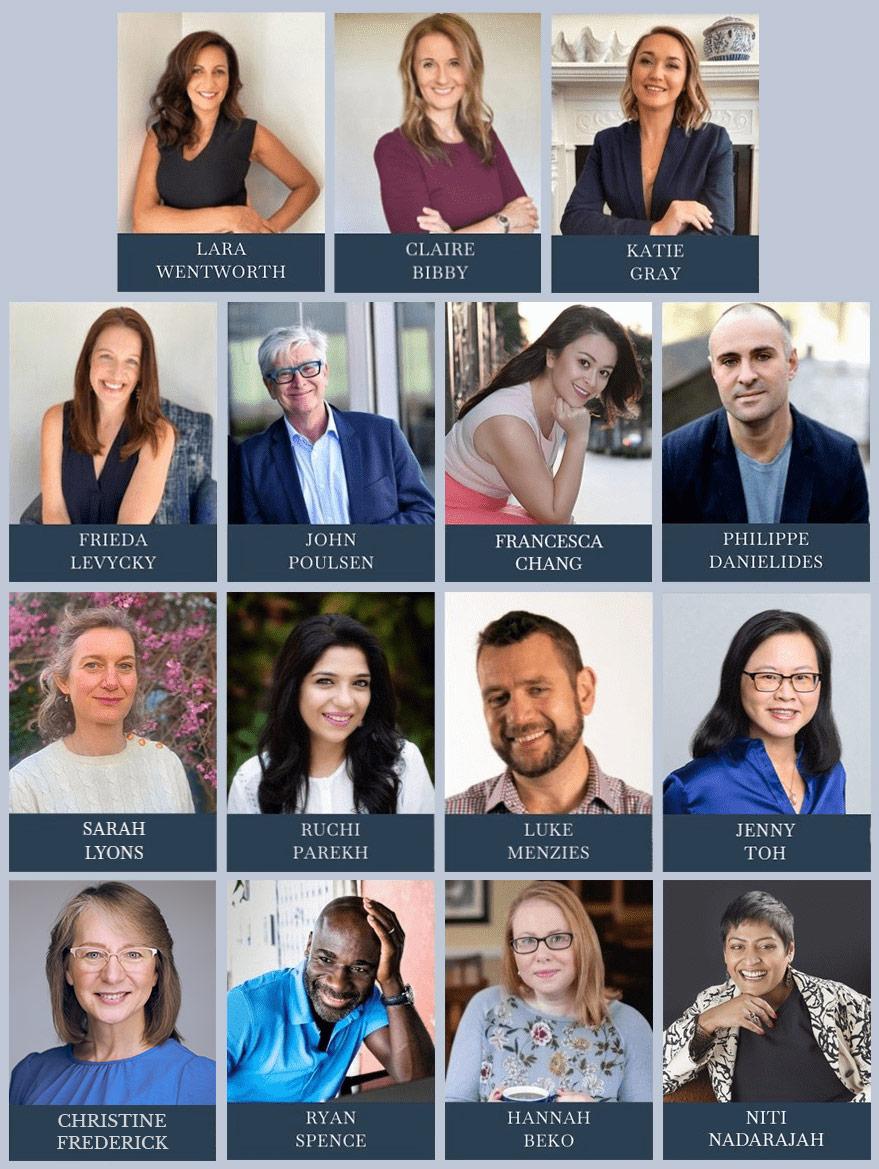 REAL PEOPLE, REAL CHANGES
Don't take our word as gospel. Take a read of some of our clients' testimonials and see the benefits coaching with us has brought to their lives.
"Working with Ruchi has been an incredibly enriching experience. Her clarity of thought, incisive questioning and calm demeanour have worked wonderfully in guiding me through the process to achieve my goals. So glad I chose to work with her. I recommend her wholeheartedly."
"I went through a period where I was worrying and negative about my future career move. However, following a conversation with Hannah I sat down; identified what was holding me down; took steps to correct this and now I am more positive, vibrant and confident in my plans for my career. I strongly recommend Hannah as a coach."
"Given his own experience, Ryan fully understood my corporate struggles and living my dream life. Because of his empathy and keen sense of asking the simplest yet most powerful questions, he led me to uncover my purpose and let go of my limiting beliefs. I still have my corporate day job yet now I feel I am living the life I want...and it can only get even better!"
"John thank you for sharing with me your wisdom about values and purpose. Your questions, coaching and mentoring have been a great value to me in gradually seeing and exploring my future with new insights and fresh perspective."
"I barely recognize that person that reached out to Philippe out of quiet desperation a year ago. I'm happy, calm, confident, with stress at an all-time low- all without compromising any of my professional responsibilities (in fact, I was recently promoted and can't remember the last time I felt overworked!)."
"Working with Emily has been a life-changing experience. Emily provides such a welcoming, warm energy that encourages you to share without feeling judged. Emily is very reliable, incorporating past sessions into her analysis of your current session, and she offers excellent perspectives that make you sit back and re-analyze your own actions/reactions by shifting to a positive perspective. Emily has helped decrease my anxiety when it comes to professional interactions and interviews, just by shifting my mindset. The concept sounds simple, but it is soooo effective. I can confidently say that thanks to Emily, I have secured a high-paying legal internship! I highly recommend Emily to anyone who wants to set higher expectations for themselves and expose themselves to greater possibilities!"
"As a Sole Practitioner I greatly appreciated Luke's help and the benefit of his experience and gentle guidance as I made significant decisions about my practice. I can strongly recommend him as a coach and mentor for lawyers in general and SP's in particular."
"I worked with Claire for approximately one year using her coaching services. I had a particularly difficult year in 2019 both professionally and personally. Claire' s coaching provided me with some great new strategies and helped me make some decisions which have changed my life. I'm so grateful to Claire and her gentle ways of guiding me to the best outcome for me."
"​​At a time when I was considering changing role and a change of employer, I met with Sarah. I needed practical advice and a safe space to explore what I wanted from my career and address concerns about a new role. Sarah's background as a lawyer gave her a unique perspective into the issues I faced. I frequently reflect on the advice she gave. Sarah gave me the confidence and skills to tackle these issues. I highly recommend Sarah. She is an experienced coach who has practical skills and sensitivity to support you in achieving your career goals."
"As a professional, I guard my time and have consistently found that coaching with Frieda is worth not only my financial investment, but also my time. I come away from each session with clarity and a plan of action. She knows the right questions to ask to help me get where I want to go. Frieda has helped me navigate uncertain waters both personally and professionally, from career opportunities to helping me maintain a sense of equilibrium during a recent personal loss. I would highly recommend spending time with this amazing coach. She will help you find balance and live the life you truly want to live."
"I reached out to Lara for help. It was the best decision and best investment I have made in myself and my career. Lara guided me to find solutions within myself, rapidly changing my mental programming and filters from the very first session. Lara's technique is fast, effective and lasting, and I am so grateful to be experiencing more focus, lightness and joy in my life and work."
"Katie is authentic, professional and approachable. I found that my struggle to engage in meaningful conversations with difficult people was hampering my career development and having a negative impact on how I viewed my effectiveness at work. Above all else, coaching has helped me discover and call upon self compassion and this has allowed me to participate in workplace interactions in a much more empowered way. If I hadn't taken the step to engage a coach I fear I may have missed many opportunities to build better relationships at work. I felt that Katie really understood the environment I was working in and not long after we started coaching, I noticed that I started thinking about things differently and this ultimately changed the way I felt about myself and how I came across in the office."

Coaching Advocates specialises in coaching legal professionals and executives.

Each of our coaches is or has practised as a lawyer or within the legal industry, working across multiple practice areas and industries, and in various countries around the globe.

As such, we have an intricate understanding of your world and the pressures imposed on you both professionally and personally.

Our coaches are located across the globe, so you don't need to worry about squeezing in a session at an awkward time. Coaching Advocates seeks to make your access to coaching as easy as possible.

Each of our coaches has completed rigorous training programmes across a variety of coaching methodologies and specialities, including: ontological coaching; neuro-linguistic programming; Positive Intelligence, Whole Person coaching; Positive Psychology; team coaching; high-performance coaching; and Enneagram coaching.

Our coaches have made significant investments in their training and themselves, and continue to do so.

We believe that a coaching relationship needs to be based on trust and choice. If you are looking to work with a coach, it's important that you find a coach who's the right fit for you.

Coaching Advocates provides a central forum for selected specialist coaches in the legal and executive arena.

We give you the opportunity to choose your coach based on your requirements.
We believe in what we do:
Each of our coaches has entered the coaching arena after experiencing for themselves the personal and professional benefits of coaching.

As a result of coaching, some of our coaches have achieved their dreams of reaching partnership or holding international general counsel positions. Some have achieved real work-life balance. Others have exited the legal world altogether to follow their dreams.

All of our coaches have identified what a successful life looks like for them, and have gone out and achieved it. It's now their turn to help you do the same.