ICF Accredited (ACC), ELI-MP; JD; BA (Psychology)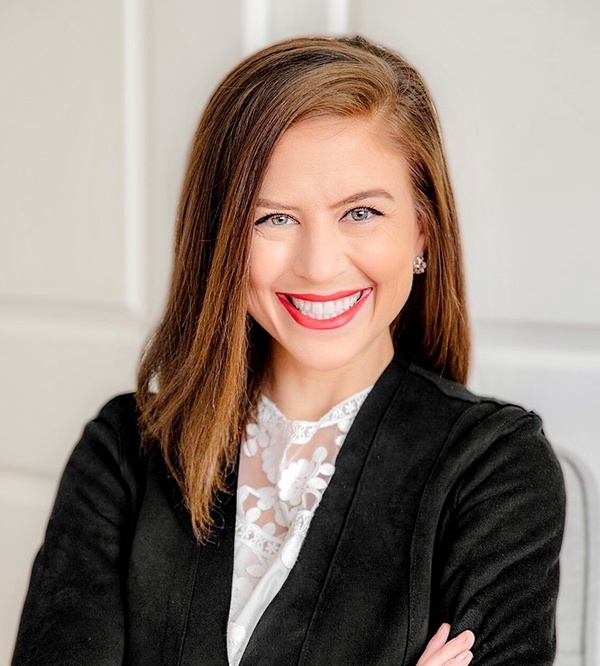 Emily is an ICF accredited (ACC) professional coach helping lawyers build confidence in themselves and their career choices so they can achieve more and stress less while redefining their identity.


She helps clients (1) assess who they really are, (2) envision what they want out of their career and life, (3) break through whatever is getting in their way, (4) build healthy habits and let go of destructive ones, and (5) make success sustainable. She uniquely focuses on early-to-mid-career lawyers to prevent burnout and address the high incidence of imposter syndrome, overwhelm, and work-life balance concerns across the demographic, with a strong emphasis on women's empowerment.


Clients most frequently approach Emily looking to develop confidence at work, make major career decisions in line with personal values, and find greater fulfilment in work and life.


Emily graduated in the top 9% of her law school class and worked at a mid-sized defense firm, specializing in labor and employment and special education law. Then, from 2014 – 2021, Emily worked in law school career development and bar exam preparation. In addition to teaching bar exam writing, she coached, advised, and trained lawyers and law students across Southern California in the areas of career clarity, transition management, mindset development, and professionalism.


Emily is certified to administer the Institute for Professional Excellence in Coaching's (iPEC) Energy Leadership Index (ELI) Assessment, considered by Forbes Coaches Council to be one of eleven assessments "they highly recommend executives take".
Certified Professional Coach (CPC) – Institute for Professional Excellence in Coaching (iPEC)
Energy Leadership Index Master Practitioner (ELI-MP) 
ICF Accredited (ACC)
Served as a career development coach, advisor, and educator with the University of San Diego School of Law for six years
B.A. in Psychology with a research focus in Positive Psychology / Hope (analyzed the correlation between social support and goal setting, pathway development, and motivation under the late C.R. Snyder at the University of Kansas)
"She has been instrumental in my success as a young attorney. Everything about Emily's work was specifically tailored to my unique situation, skillset, and objectives. She has helped me set and obtain goals; furnished me with the appropriate expectations; and provided me with the direction I needed to learn, expand, and discover the career path that best suits me. Emily listened intently to everything I had to say, including my career-related hopes and fears; engaged with all of my questions - no matter how insignificant; and unfailingly provided the best responses and advice for any issue I felt was impacting my success."
"Working with Emily has been a life-changing experience. Emily provides such a welcoming, warm energy that encourages you to share without feeling judged. Emily is very reliable, incorporating past sessions into her analysis of your current session, and she offers excellent perspectives that make you sit back and re-analyze your own actions/reactions by shifting to a positive perspective. Emily has helped decrease my anxiety when it comes to professional interactions and interviews, just by shifting my mindset. The concept sounds simple, but it is soooo effective. I can confidently say that thanks to Emily, I have secured a high-paying legal internship! I highly recommend Emily to anyone who wants to set higher expectations for themselves and expose themselves to greater possibilities!"
"I came into the sessions wanting to transition into Big Law and 3 months after our sessions ended I made that jump! I am super happy that I decided to invest in myself. I was tired of waiting for something to fall into my lap. I knew I had to do something. I never had coaching before, so this was a first. Working with Emily allowed me to believe in myself and shift my perspective on situations. My anxiety and imposter syndrome decreased significantly. It is amazing how recognizing where your mindset is can change how you proceed with life. After my sessions ended, within 3 months, I was able to obtain my goals. I am happy that I made this investment!"
"I wholeheartedly recommend Emily. Law school really took away my confidence and I personally knew that I needed to do something more than just read self-help books. Coincidentally, I came to know about Emily and her program to help emerging women attorneys when I was scrolling through my LinkedIn feed and someone in my network liked her post. I can honestly say connecting with her and being part of her first cohort was such a blessing for me. She has a gift for connecting with people—she makes people feel comfortable, enables people to open about insecurities, fears, and worries while attentively listening to empower them to work on overcoming those things that are holding us back from being our true selves and impeding us from achieving career success—whatever that may mean for you. Being part of her first cohort allowed me to identify my limiting beliefs, design a plan to tackle them and just overall uplifted me as a professional. Emily is passionate about her work, which shined through during our sessions and she is one of the few people in the industry I have seen helping emerging women attorneys."